To give back to his hometown of Mesquite, Texas, the NBA's Quincy Acy started a youth basketball camp to reach out to the kids, inspire them to work hard for their dreams, and have a little fun in the process.
This is where the BEARD FACE was born.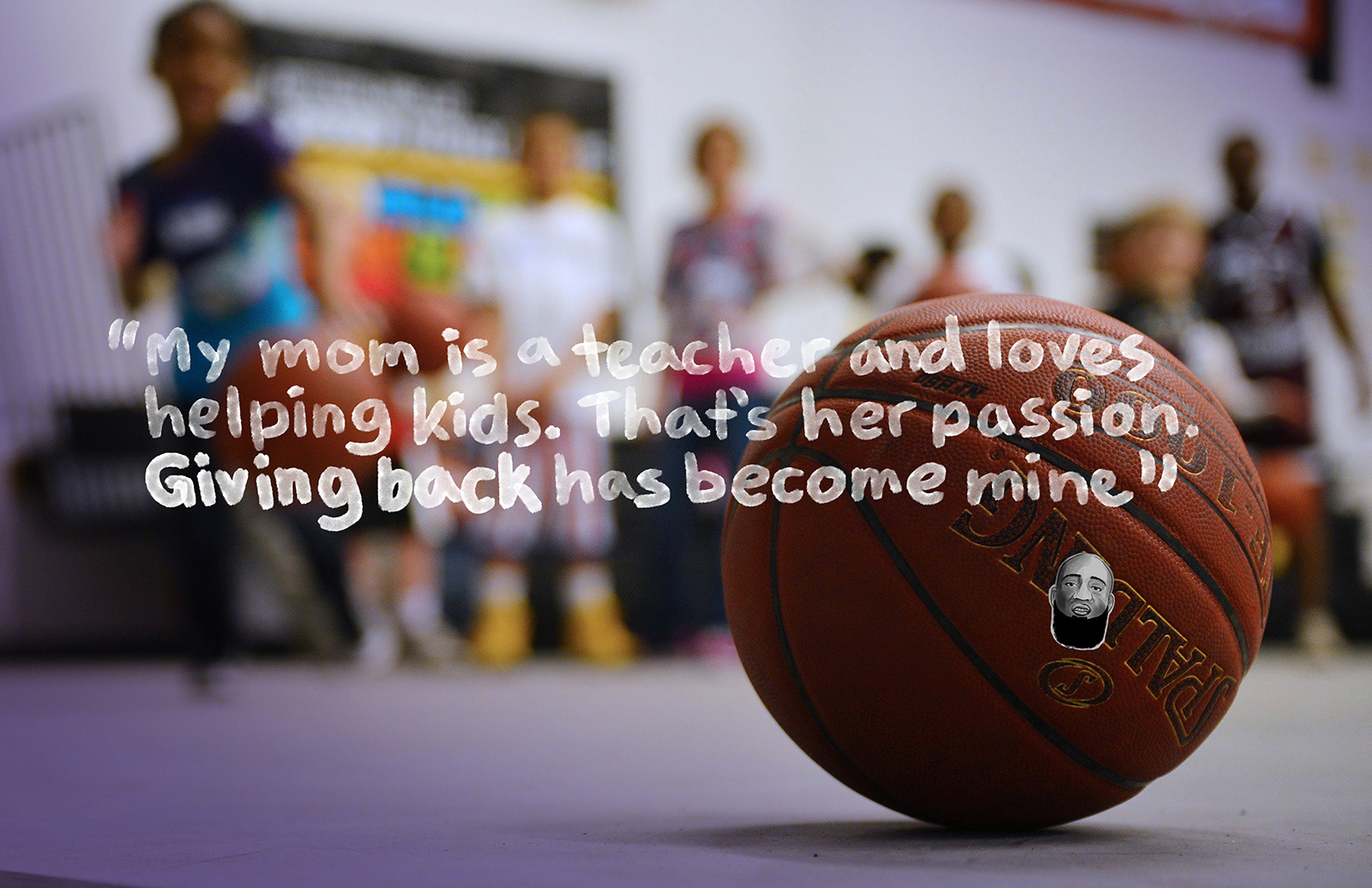 The goal of this project was to a brand
new t-shirt design
for Quincy's second annual basketball camp.
Elementary school kids
attending from the nearby area would get a chance to
meet and learn from their hometown hero
.
The design needed to be something that was cool, engaging, and created a
sense of fun
for the event.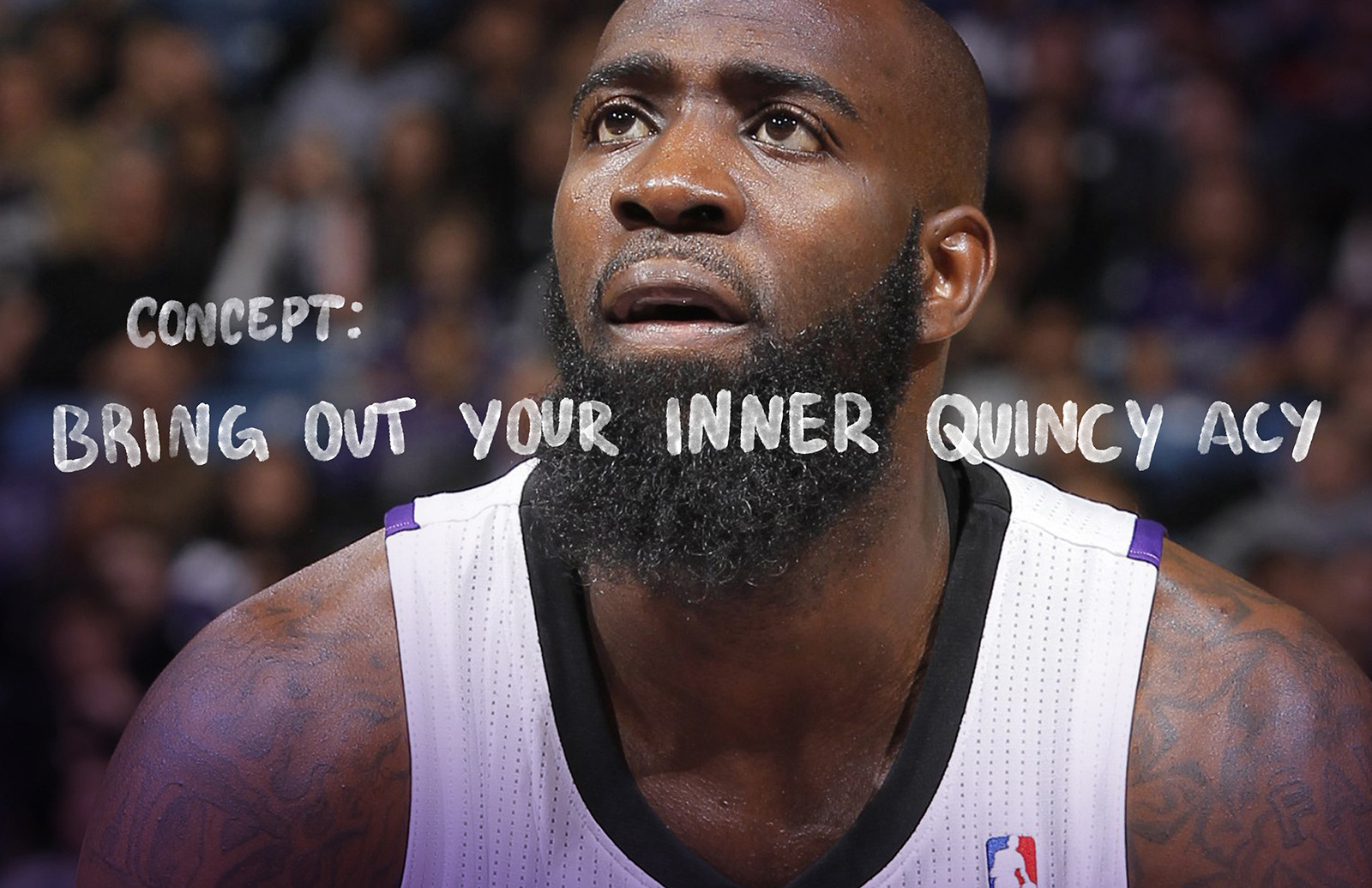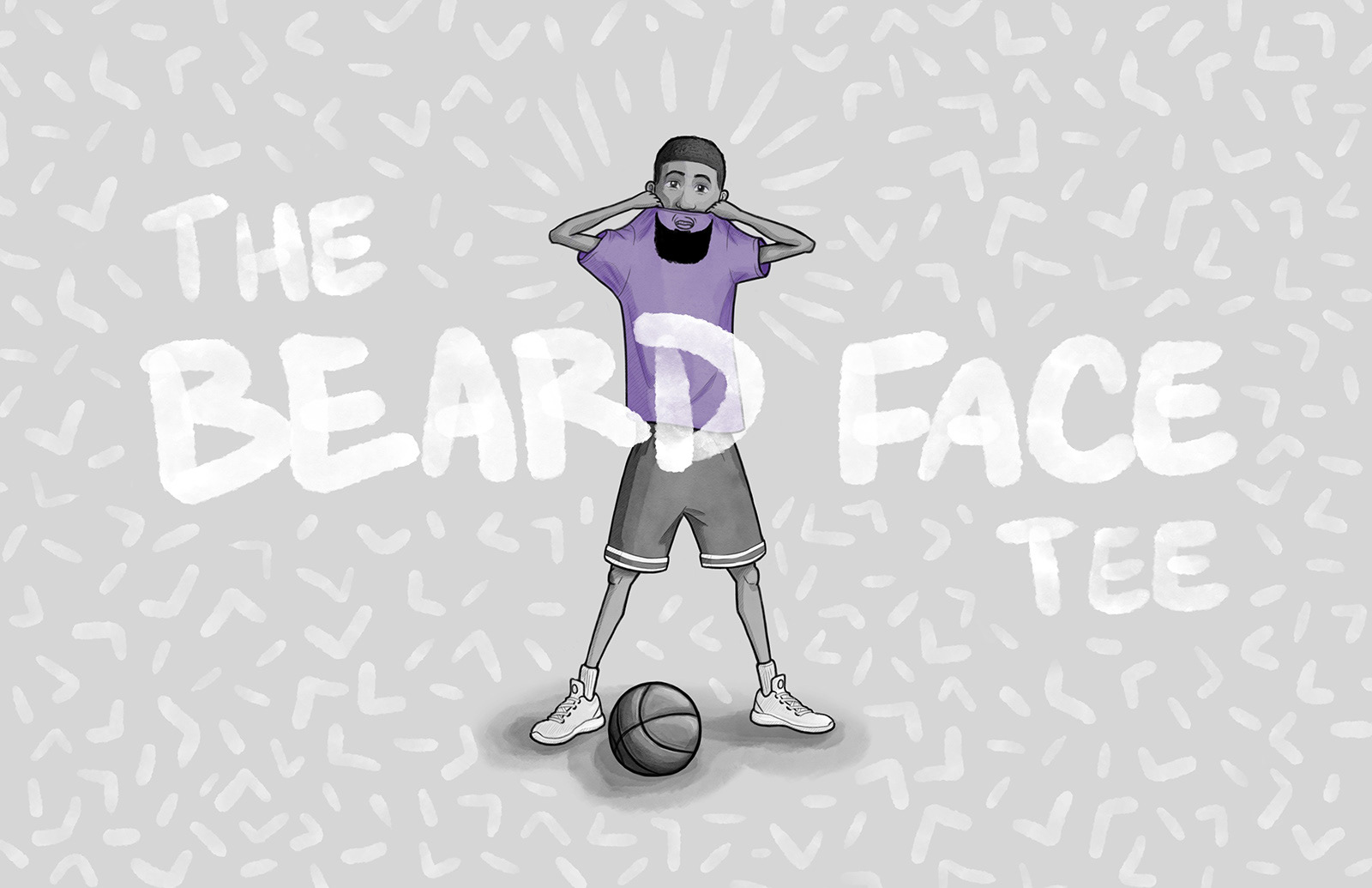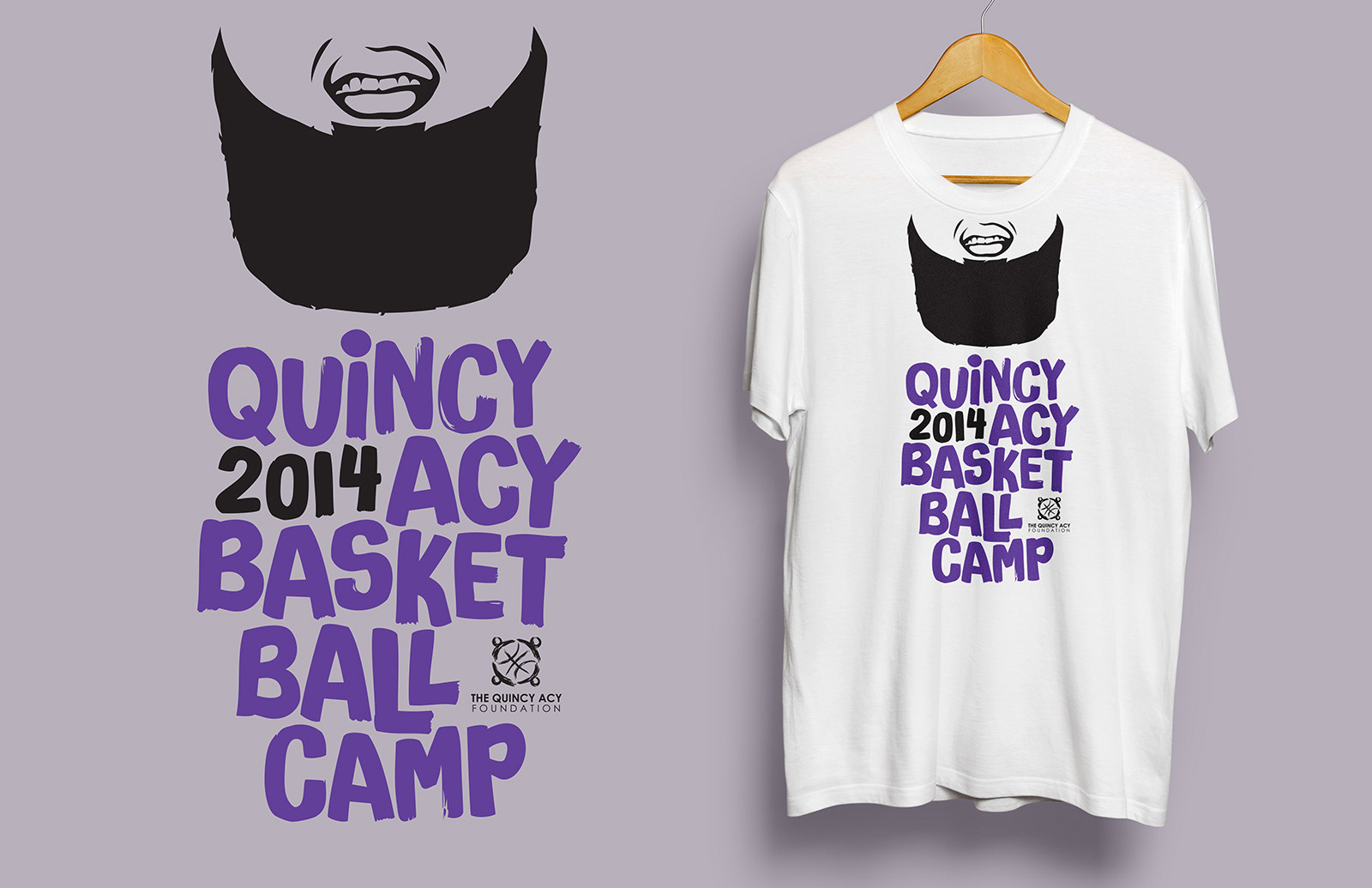 The beard face shirt was so well received at the camp and on social media that Quincy wanted to
turn it from a one-time camp graphic into his personal branding
.
We re-worked the message into a new call to action –
Put Your Beard Face On
.
The shirt and branding can be spotted floating around online on Quincy's website, promotional photos for Bevel shaving products, and on NBA 2K's YouTube channel.